GET YOUR DAY OFF TO A GREAT START AT
Burgl's Apartments

BREAKFAST DELIVERED
directly to your door

On request you can have a breakfast hamper filled with fresh produce from the region delivered directly to your apartment.
The hamper contains the following items per person:
2 pastries of your choice – Moritz bakery
Carinthian butter
1 pot of natural yoghurt or yoghurt with fruits from the farm
Homemade jam
Gailtal honey from the beekeeper
Gailtaler Speck bacon (thinly sliced)
1 egg from the farm
2 coffee pods for the Tassimo machine or 2 tea bags
Prices
EUR 12,50 per person
EUR 24 for 2 persons
EUR 34,50 for 3 persons
EUR 44 for a family of 4 persons
This email address is being protected from spambots. You need JavaScript enabled to view it.
EVERYTHING FOR YOUR FIRST BREAKFAST
On request we will stock your fridge with regional produce.

The following products are included:


½ litre of milk from the farm
1 block of Carinthian milk butter
6 free-range eggs
½ kg bread from the bakery
Price:
EUR 12,50
If you have any other culinary requests, we would be happy to arrange these for you.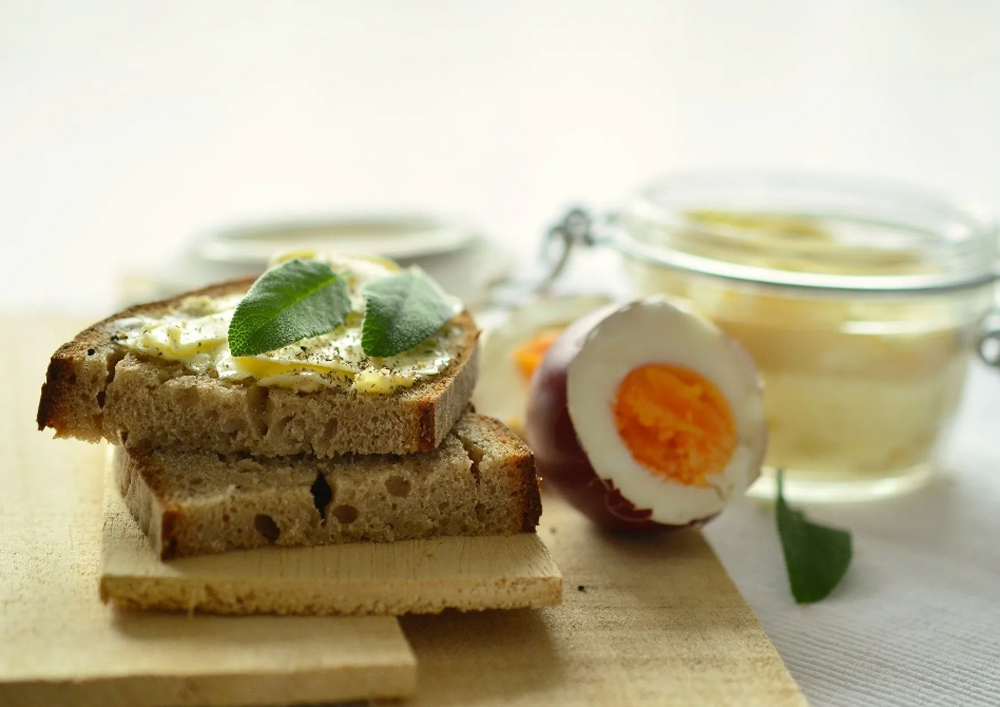 MORITZ BAKERY
just a few steps from your apartment
The Bäckerei Moritz bakery is just a few steps away from our apartment building. In addition to many types of delicious bread, they also offer a wide selection of pastries and temptingly sweet confectionery. This varied selection is available daily from 06:15.
We would also be happy to deliver bread and pastries to your door in the morning.